---
"Cleaner Spaces Now Made Simple!"
Cleaning up your space is a breeze with the NETFLIP™ Magic Holder. Forget about chaotic cords and say hello to order. It's the easiest way to keep everything neat and your home looking great & organized!
"No More Tangled Cords, Just Easy Organization"
Say goodbye to tangled cords that drive you crazy. The NETFLIP™ Magic Holder is here to help. It keeps your plugs organized and your space tidy, so you can enjoy a clutter-free environment.
"Effortless Setup for Instant Organization"
Just attach it to any surface using the adhesive backing, and you're done. No tools, no complex instructions. Plus, using it is a cinch – just slide your plugs in, and they stay put. It's the easiest way to keep your space looking tidy.
"Sleek Design for Modern Spaces"
Elevate your home's aesthetics,  Its sleek and modern design seamlessly blends into any space, adding a touch of sophistication.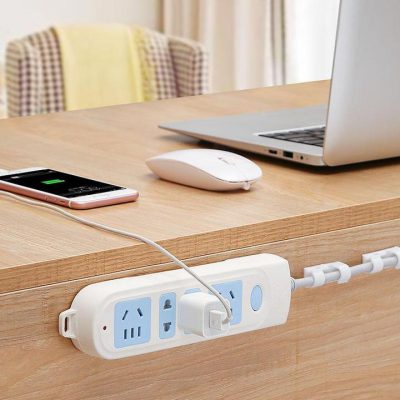 "Why You Need the NETFLIP™ Magic Plug Holder Now"
Don't wait to transform your daily life and home environment. Our Magic Holders offer an immediate solution to cord chaos, saving you precious time and maintaining a clutter-free space. Say goodbye to frustrations and tangled wires – embrace the peace of mind and order this holder brings. Act now and experience the difference it can make in simplifying your life and elevating your surroundings. 


Let customers speak for us