---
"Drive Under the Stars!"
Transform your car into a celestial oasis with our Car Starlight Projector. Its mesmerizing starry display creates a dreamy ambiance for your journeys, making every drive a magical experience. Say goodbye to ordinary car rides and hello to the stars.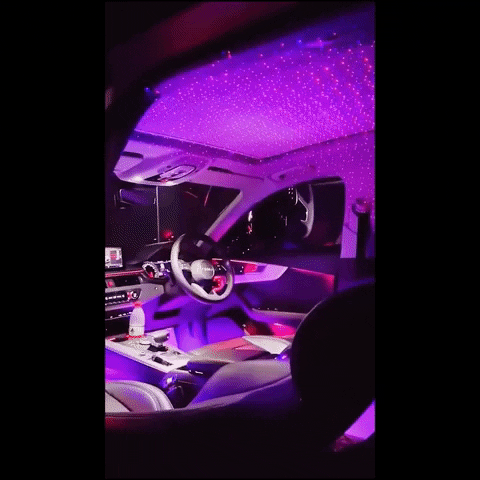 "Transform Your Car into a Cosmic Oasis"
Picture your car bathed in a celestial glow, with stars twinkling overhead. Now, imagine the same car without it – plain, ordinary, and lacking the magic that makes your drives memorable.
"Drive in Celestial Luxury"
With our Car Starlight Projector, your vehicle becomes a luxurious haven of celestial beauty. The exquisite projection of stars and cosmic wonders sets it apart from the ordinary. Compare it to a standard car, and you'll instantly notice the difference – one radiates with elegance and mystique, while the other remains mundane.
"Elevate Your Car's Aura!"
Our starlight projector breathes life into your car, transforming it into a breathtaking cosmic haven. Choose to elevate your driving experience with a touch of celestial luxury.
Features:
small size, light weight, space saving, a little bit of light, light in the car and many more!
Let customers speak for us